Wow. Nice surprise, I'm going to be attending @ NowJapan festival in Lithuania

More precisely: I will be one of three Swedish representatives for a project called "Xplore & Xpress". With me I'll be having
=
Sanguine-Sage
&
*
FlaminGay
. We will hold panels/lectures about cosplay in our country & go trough some of our personal techniques used for some cosplays. There will also be some cosplay judging which I am really hyped about, so see You there!

More info about
NowJapan
!
Anyhow. I already know what cosplay I'll bring for one day but i need some help with secondary. Which of my cosplays should i bring to Lithuania? Comment below :3
To choose from:
Anyhow. If you recognize me, you're welcome to chat

I promise that i don't bite and its always fun to talk with new people / watchers

Whats happening otherwise?
Planning two - three cosplays for the swedish Convention Confusion taking place in Gothenburg. I will also work there as main arranger of photography & film. Hopefully, work won't consume my entire free time.
But since I have pretty much my dream team of photographers (*Shiroiaisu *Mimixum & ~KungArtano) I'm pretty calm.
Main problem now is what cosplay to choose. It's getting close

I'm mostly hyped for: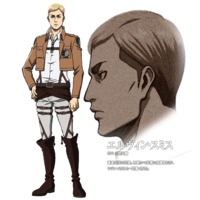 Both would be cool but I guess I'll ony have time for one. Also I'd like to complete my Amane cosplay but as I have gained too much muscle mass I cannot cosplay him anymore. Perhaps I'll just complete the cosplay and make
*
Shiroiaisu
put it on? She'd be perfect for that costume, don't you agree!?
Ohwell. Thanks for reading

If you have missed I'm pretty active on following sites, so follow me there:
World Cosplay
Twitter
NiewPhotography
TumblR
FlickR